Pure Elements Team
Pure Elements Salon opened in September of 2007 with one goal in mind: to create an atmosphere where anyone no matter what their age, profession, or interest could come in and feel comfortable. To us education is key. We continually update our skill sets and expertise, having been trained in Long Beach, Dallas, and New York to insure our customers leave with a fresh look that fits their lifestyle. We love to teach others our styling techniques and offer in-house classes.
Michelle Hansen & Bev Lively are the owners and are firm believers in the saying "the secret to success is finding a good team and treating them well." We are so blessed to have found our amazing team! The majority of us have worked together for over ten years. Our passion for the industry is what brought us together and our trust and support of one another has made us family.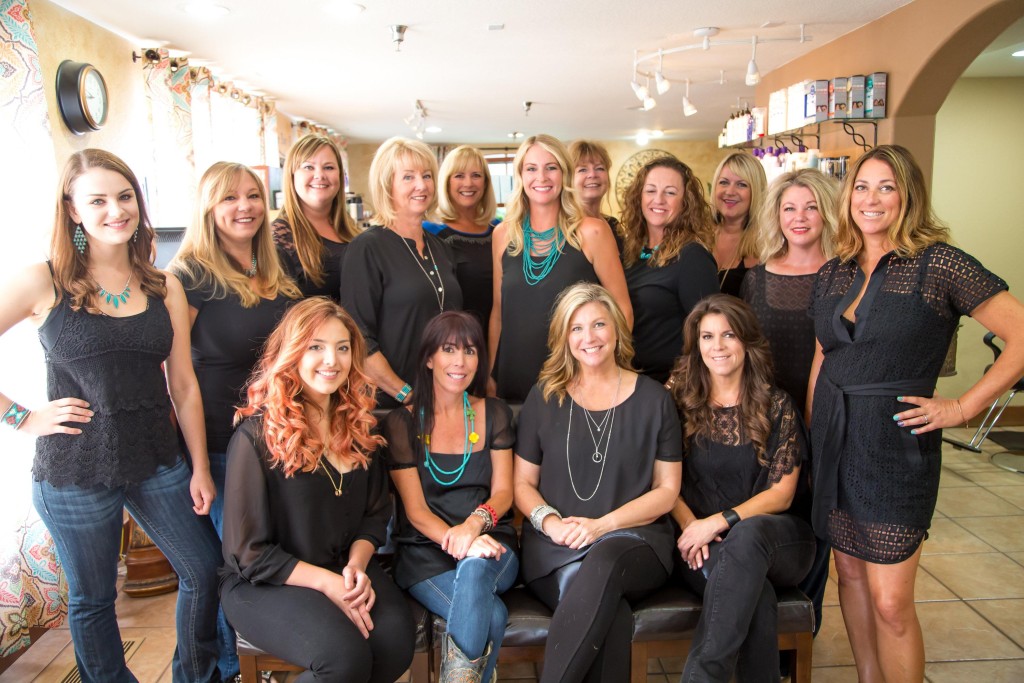 Hair

Bev Lively
Michelle Hansen
Shauna Terry
Melinda Grantham
Lori Charnley
Jenna Malone
Melissa Silva
Jessica Thompson
Michelle Hoover
Paige Veillette

Nails

Sheryl Forrester
Dallas Smith

Skin

Nicole Rightmyer
Tracie Tachovsky

Makeup

Melissa Silva
Nichole Rightmyer
Paige Veillette

Salon Coordinator

Megan Faber
Call to schedule an appointment today!
(805) 238-1115