I get to hang out with fabulous Clients, amazing co-workers and make people feel better about themselves on a daily basis. Today though, well today was special. Today I got to help a friend make a choice. I got to help her take some control over her life as she prepares for her third battle against Cancer.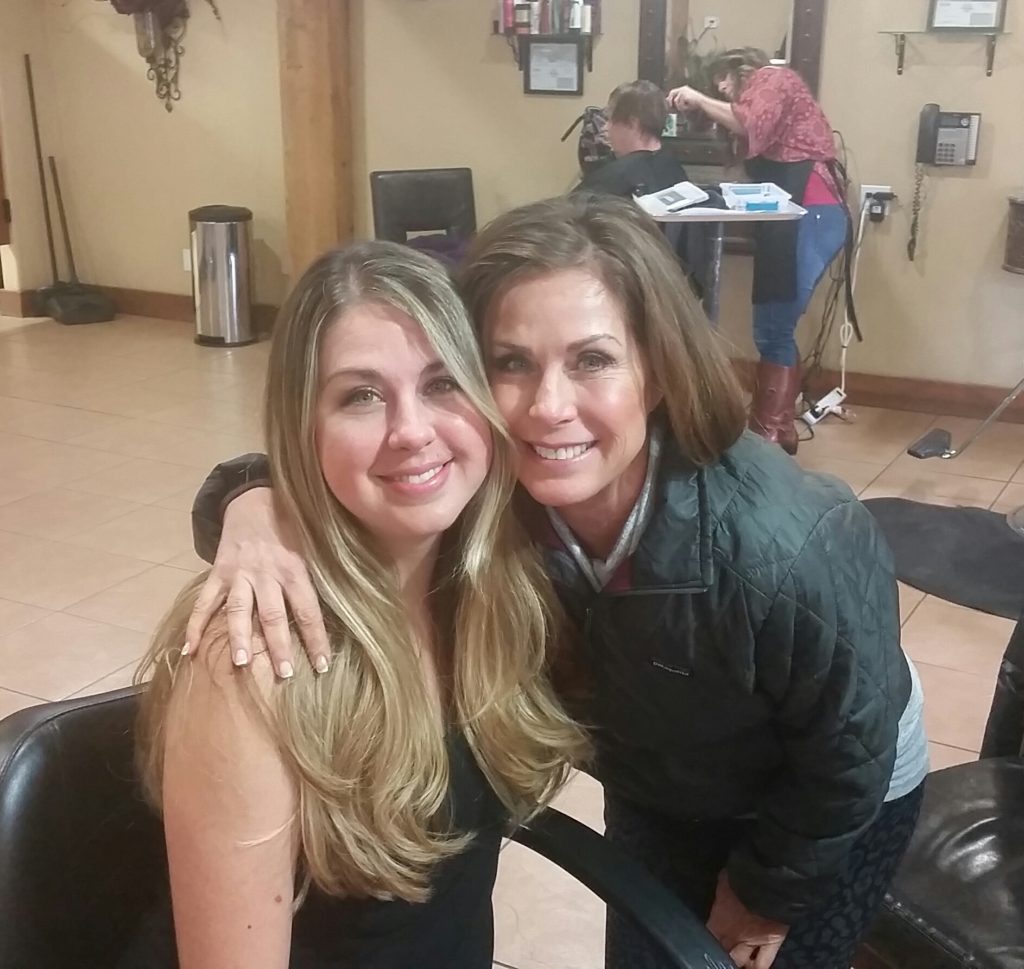 This was no ordinary Haircut and this is no ordinary woman. She is young, beautiful and one of the kindest souls you will ever meet. She is a Mom, with two amazing little girls. She is a wife, who is madly in love with her husband. She is a daughter and a sister to a family who adores her. She is a friend, the good kind, the true kind. We had discussed this haircut numerous times over the past three years. Fortunately we never actually had to do it. She managed to beat the "C Monster" not once but twice and never lost her luscious locks. Today however was the day to put all of those conversations about this haircut into action. She whisked into the Salon like a breath of fresh air.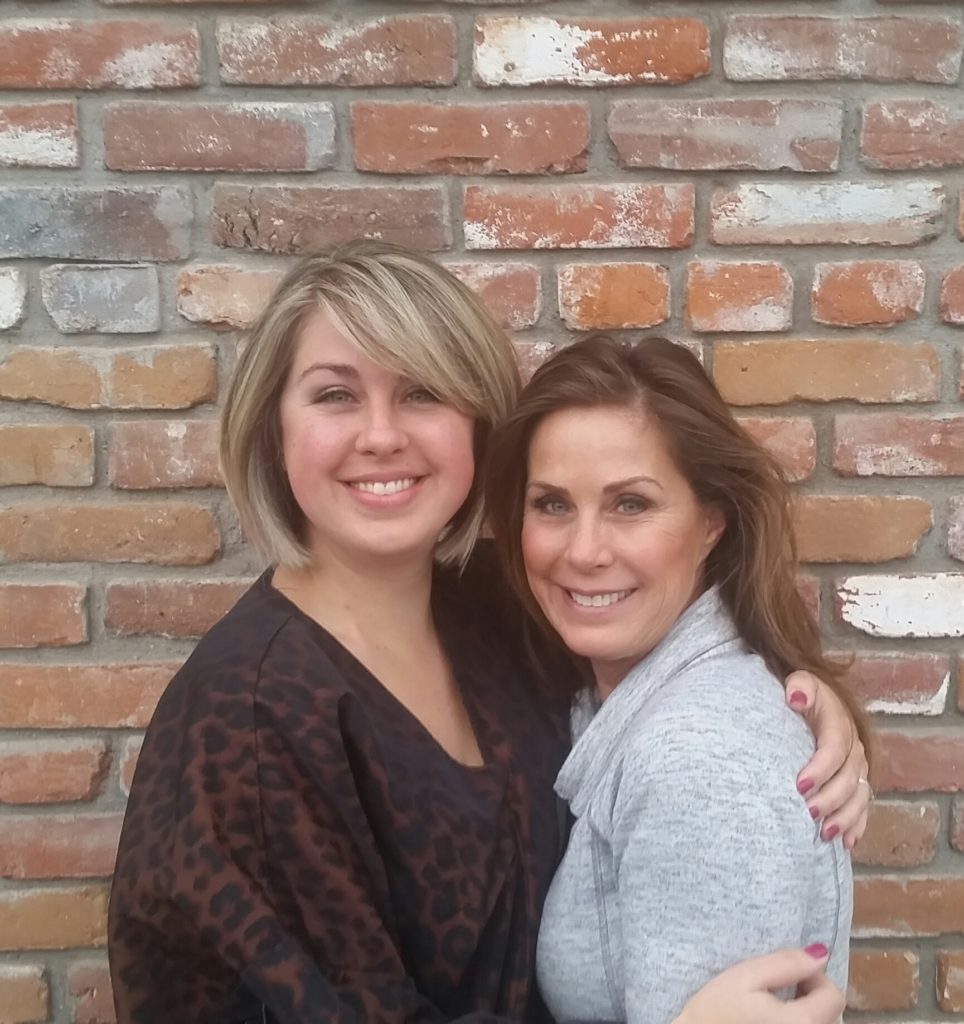 She is one of those people who just has a presence when they enter a room. I asked her if she was ready and she said yes. She pulled out a picture that her and her oldest daughter had picked out together. I started to section her hair into four ponytails so she can donate it or make it into a wig for herself. As I was doing this I noticed the tears starting to trickle down her check. Just as we were about to cut something else started to trickle into the Salon, her support system. Her Mom and two of her best friends armed with love, encouragement and a bottle of Tobin James Champagne. Now she was really ready. The next three hours were spent with stories and laughter while I worked on her transformation. "I feel liberated" and "I love it" were the words that came out of her mouth when we were done. Thankful and blessed were the words running through my mind. She looked amazing. She was beaming form the inside out. Bouncing around the Salon embracing her new short hair and taking selfies with her Mom and friends.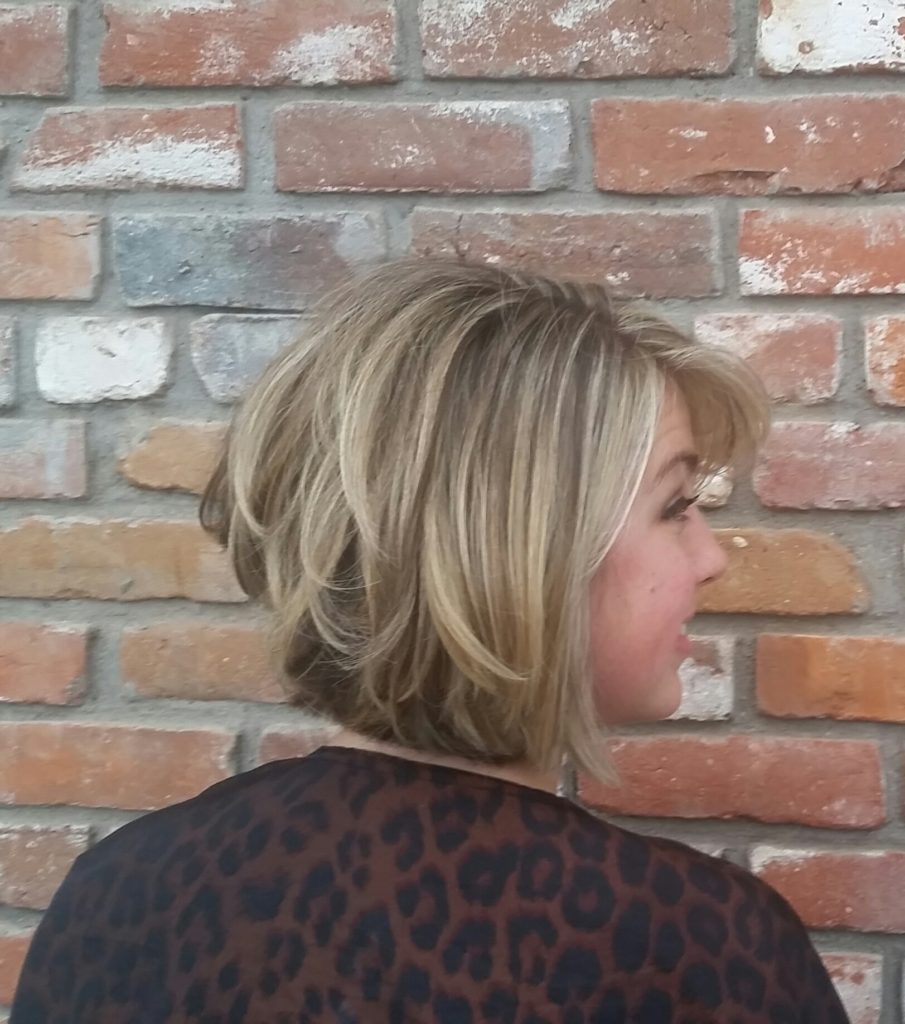 Choices are an important part of life and I am so thankful to have been a part of this choice. As she embarks on the next part of this battle I have no doubt in my mind that she can "kick cancer's ass again" and I am so blessed to be able to call Danielle my friend!!!